SPEAKING ENGAGEMENTS
Our team of well-tested professionals led by our MD/CEO, Seyi Wright, are available to speak and coordinate your:
•Knowledge Sharing Sessions (KSS).
•Strategic Planning Sessions.
•Retreats.
•Management Executive Sessions.
•Budget Planning Sessions, etc.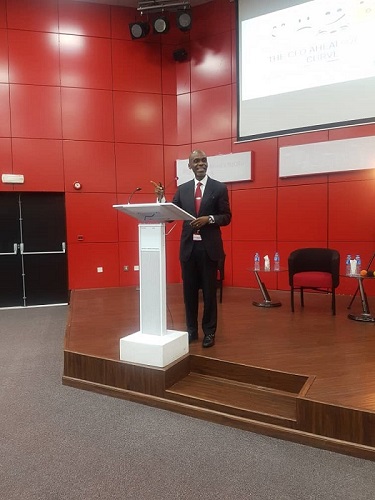 Why Seyi Wright?
• Deep insights into the leadership lessons of COVID-19.
• Over 40 years of corporate experience.
• Former CEO of a bank.
• Addressed hundreds of institutions in the past 22 years.
• Certified Coach of Coaching Academy UK.
• Higher Award in Training the Trainer of College of Public Speaking London.
• Certified by Nigerian Institute of Training and Development (NITAD) and Centre for Management Development (CMD).
Author of leadership books – Choose to Make a Difference, Unleash! Your Amazing Potential and Reflection on Unleashing Potential.
Speaking Engagement Portfolio